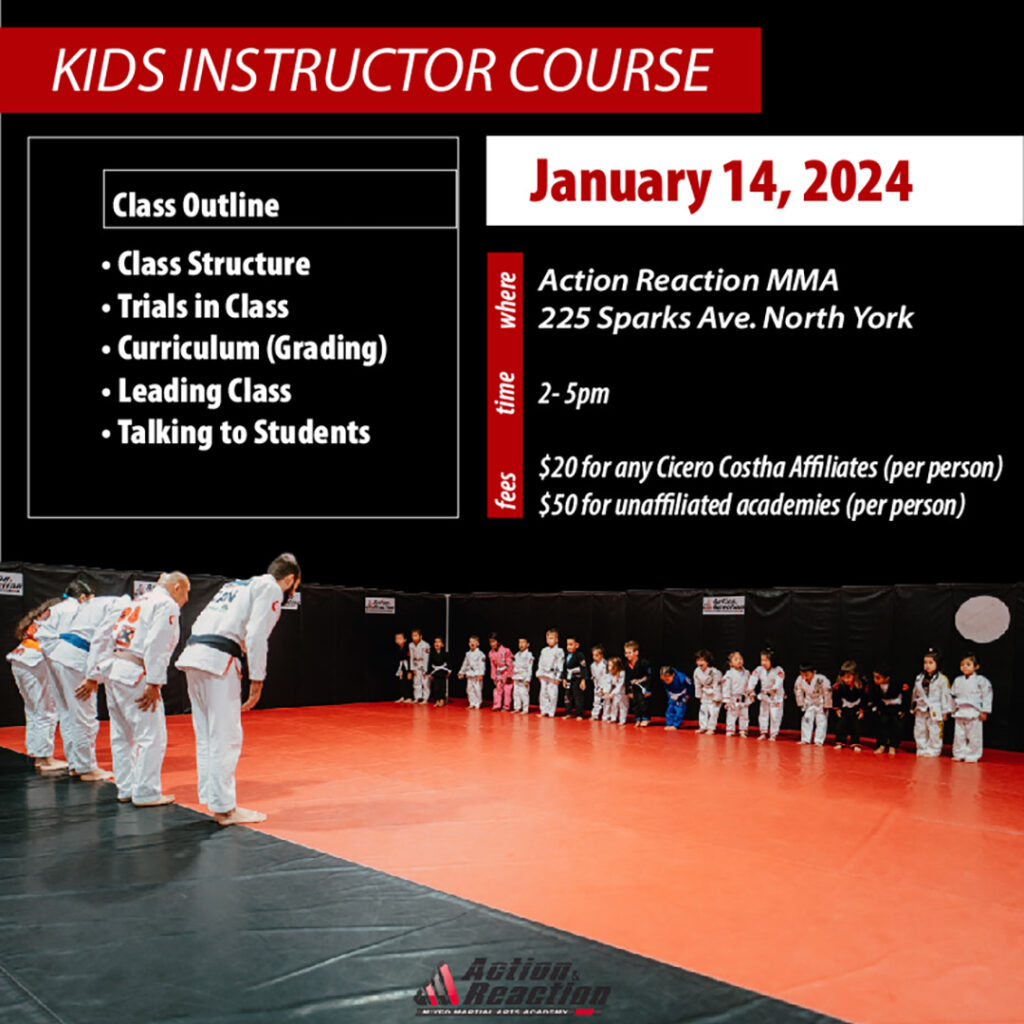 Fernando "Gringo" Zulick and Kevin Wheeler will be teaching a course about Kids Instructors for Martial Arts.
The course is open to all people that are already instructors or soon to be instructors.
Fernando and Kevin will cover:
Class structure: How to split classes in ages and levels
Trials in Class: How to handle trials, special newbies or first class and to make sure they have a great first impression
Curriculum / Grading
Leading Class
Talking to Students
Course will be held at Action & Reaction MMA North York, located on 225 Sparks, Ave (rear entrance) on January 14th, from 2:00 to 5:00 pm.
__________________________________________________________________________________________________________________________________________________________________________________